Thailand EAI DeploymentNT Workshop
on พฤษภาคม 1, 2015
by Admin
This EAI workshop aims to look at Thai community to identify the key players and how to promote the usage of Thai IDN and EAI to enhance local internet penetration and minimize digital divide. Expecting results from the workshop would be a list of tasks, action plan and timeframe, and plan executors appointment
Organized by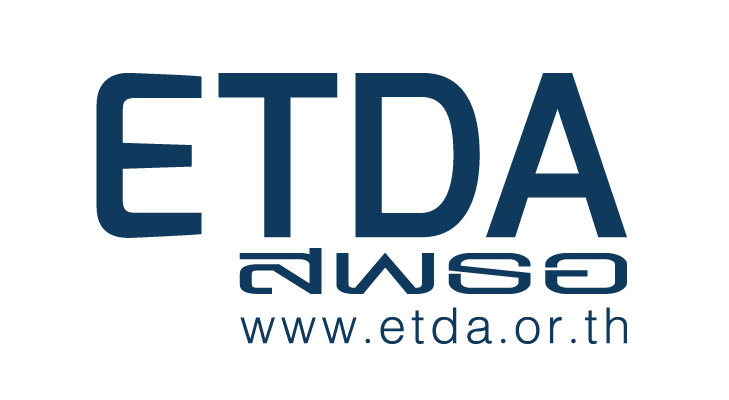 Sponsored by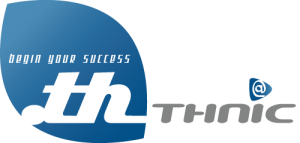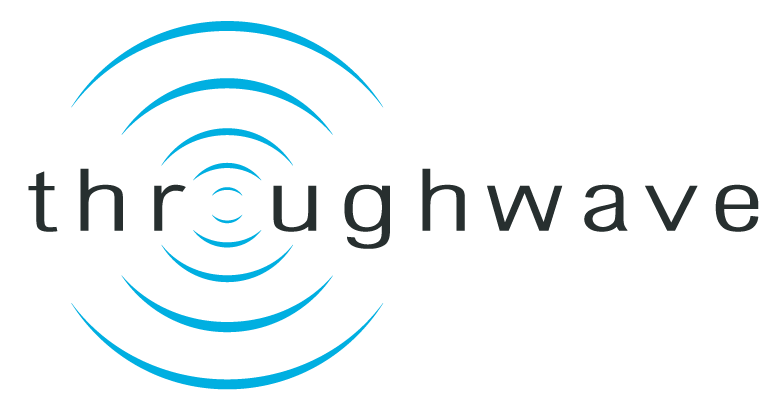 info-eaithailand@thnic.or.th
ติดต่อ@อีเมล.ไทย
Workshop Live Streaming
Thailand EAI Deployment Workshop
Live from ETDA, Floor 21th
Open Forum Room, Tower B
The 9th Towers Grand Rama 9
Bangkok Thailand
About Thailand EAI Workshop
Friday May 8, 2015 @ ETDA, Thailand
One day workshop on Deployment of Thai EAI
A workshop to look at the Thai community to identify who the players are, how to approach them, and how to promote the usage of Thai IDN and EAI.
The workshop will result in a list of tasks, actors on such tasks, and realistic time frames for achievements of the task.
Topic :
Measures of Success – what are baseline measures today
The role of National, regional and local governments
The role of the THNIC
The role of the Thai ISPs, Webmaster and Ecommerce service providers
The role of prominent e-mail service providers
The role of the local software development community
The role of global software community – including Microsoft, and others.
The role of the Banks and other Financial Institutions
The role of the local Internet Society
The role of 'celebrities'
The role of ICANN and ISOC
What needs to be done?
Participants :
Regional or National e-mail service providers such as Coremail in China and their equivalent in Thailand
THNIC, neighboring ccTLDs including Arabic script TLDs
ISPs
Webmasters
Ecommerce service providers
Microsoft, Horde, Afilias
Thailand Banking Association
ISOC
.asia
ICANN
Software park
Agenda
09:00 – 09:30
Registration
09:30 – 09:35
Welcome Speech
Dr.Gothom Arya, THNICF
09:35 – 09:45
Opening Remark
Surangkana Wayuparb, ETDA
09:45 – 10:00
Introduction to IDN + EAI
Parkpoom Tripatana, THNIC
10:00 – 10:15
ICANN Updates on UA and EAI
Kuek Yu-Chuang, ICANN
10:15 – 10:30
.Asia Updates on EAI
Edmon Chung, .ASIA
10:30 – 10:45
EAI support by Microsoft
Ome Sivadith, Microsoft
10:45 – 11:00
Break
11:00 – 11:15
Development and Application of Chinese Domain names
Shengkai Wang, CNNIC
11:15 – 11:30
Chinese Email Address Registration Platform
Marwin Woo, Coremail
11:30 – 11:45
Development and Application of Cyrillic Domain names
Dr. Oleksandr Tsaruk, Parliament of Ukraine
(Conf. Call)
11:45 – 12:05
EAI in ASEAN
Pheuysadalom Youtrichanthachack, Entreprise des Postes Lao EPL
Tran Canh Toan, VNNIC
12:05 – 12:15
ISOC Updates on EAI
Duangthip Chomprang, ISOC
12:15 – 13:15
Lunch
13:15 – 14:00
Keynote Speech on Current EAI Hot Topics
Dr. John Klensin, Internet Hall of Frame Pioneer (Conf. Call)
14:00 – 14:45
Panel Discussion on Technical Awareness for EAI Deployment
Dr. John Klensin, Edmon Chung, Ome Sivadith and Kuek Yu-Chuang, Joseph Yee (TBC)
14:45 – 15:00
Launch of the Thai Email Address Registration Platform
Supart Pornnapa, Throughwave
15:00 – 15:15
Break
15:15 – 15:45
ETDA's Plan to use Thai EAI
Wanawit Ahkuputra, ETDA
15:45 – 16:45
Panel Discussion on Thai EAI Deployment Issues
Pawoot Pongvitayapanu, Thai E-Commerce Association
Wanawit Ahkuputra, ETDA
Akarawuth Tamrareang, Open Source Education and Development Association (OSEDA)
Apisilp Trunganont, Thai Webmaster Association (TWA)
Poomjit Sirawongprasert, Thai Web Hosting Service Providers Club (THT)
16:45 – 17:00
Closing Remark
Prof.Kanchana Kanchanasut, THNICF
Wanawit Ahkuputra, ETDA
VENUE
Thailand EAI Workshop
Friday May 8, 2015
ETDA, Floor 21th
Open Forum Room, Tower B
The 9th Towers Grand Rama 9
Bangkok Thailand
Speaker
Edmond Chung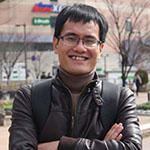 Tran Canh Toan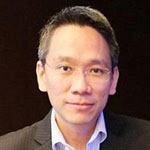 Ome Sivadith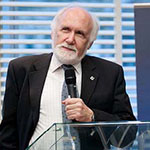 Dr. John C. Klensin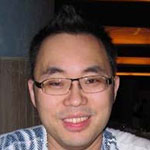 Joseph Yee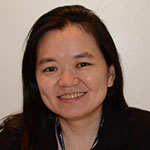 Poomjit Sirawongprasert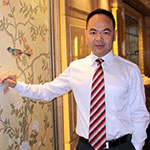 Marvin Woo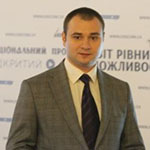 Dr. Oleksandr Tsaruk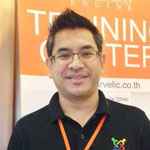 Akarawuth Tamrareang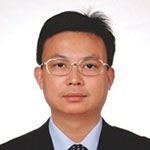 Dr & Prof. Shengkai Wang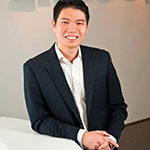 Kuek Yu-Chuang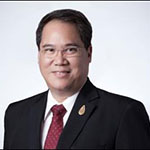 Mr. Wanawit Ahkuputra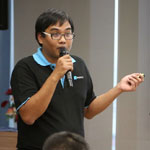 Supart Pornnapa