News
The THNIC Foundation receives computer donations from MBK
on March 14, 2023
by Naritcha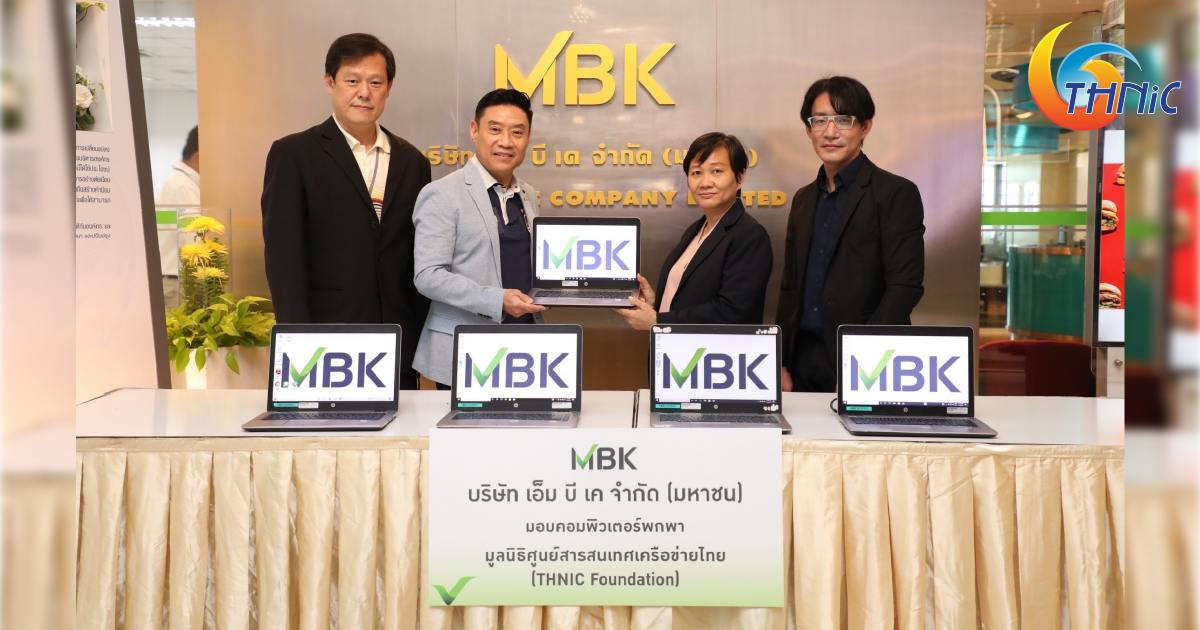 On March 14, 2023, Dr. Pensri Arunwatanamongkol, executive director of the THNIC Foundation, and Mr. Parkpoom Tripatana,, director of the THNIC Academy, received a donation of 15 laptops from MBK Public Company Limited. The donation was presented by Mr. Kasemsuk Chongmankhong, CEO of the Corporate Supporting Center, and Mr. Boonlert Rakwijitsil, director of the Information Technology Department, MBK PCL. The presentation took place at the 8th floor office of the MBK Center.
THNIC Academy is a center that aims to enhance and develop the capabilities and resources of individuals. It is located in Mueang District, Tak Province. The academy's objectives are to strengthen the youth in the local area by emphasizing technical skills, entrepreneurial thinking, and supporting the community's transition into the digital world.
The donated computers will be utilized for learning activities at the THNIC Academy. They will be made available for participants to borrow and use throughout the training courses.