News
THNIC organizes "3rd Baengpun Camp"
on August 17, 2022
by Naritcha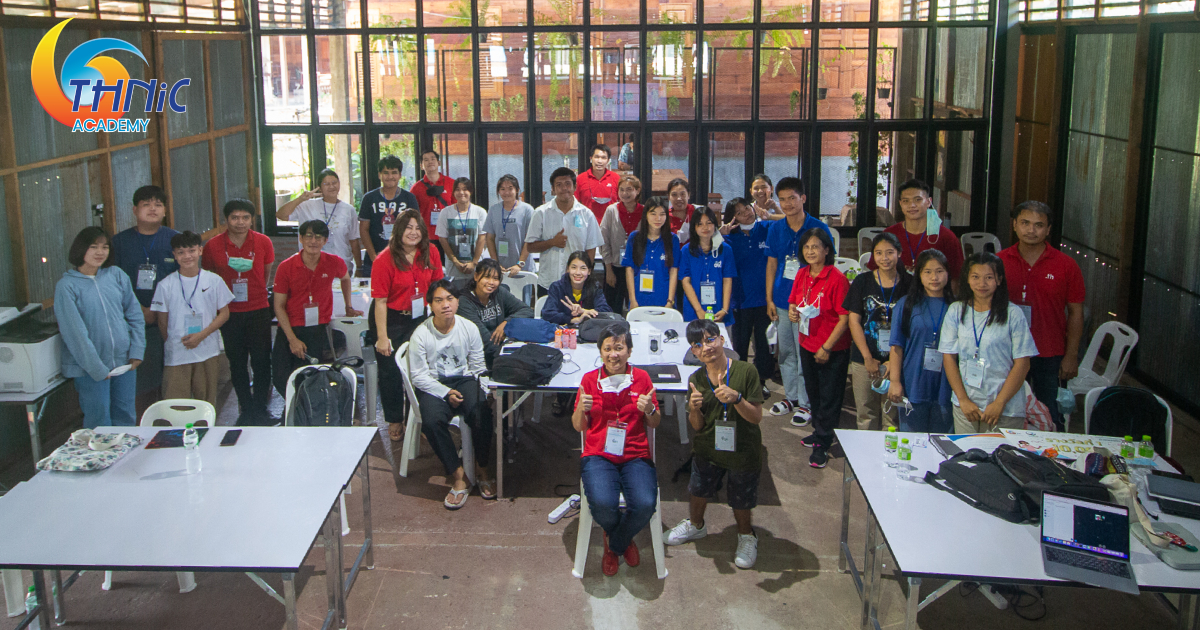 THNIC Foundation organized the Baengpun Camp for young people to increase their website building skills and potential to become website creators. The camp provided active learning activities to introduce their community to the online platform.
     Dr. Pensri Arunwatanamongkol, executive director of the THNIC Foundation, said that the camp is one of the projects of the THNIC Academy, which aims to train young people to develop websites and apply these skills in their future work. This will help the local economy grow and contribute to the wellbeing of young people as well as benefit many organizations, the economy and society as a whole.
Mr. Parkpoom Tripat, THNIC Academy director, said Baengpun Camp welcomed 28 high school and vocational education students to learn both theoretical and practical knowledge. The participants learned how to build a website, including creating content, designing a website, shooting photos and videos, hosting, modifying websites by SEO, building and managing a website (CMS), and registering domain names. During the hands-on "Hackathon" session, participants selected their local community market, then created content and designed their "Community Market Website" within the specified time.
     The 3rd Baengpun Camp was held at the THNIC Academy, located in Tak Province, on 28-31 July and 12-14 August 2022. The participants created five community market websites: taradmaesot.in.th, tarad-winthad.in.th, kadhongta.in.th, eabneethewkadhongta.in.th  and tulytakkadnangyong.in.th
More information about the camp can be found at academy.thnic.or.th