News
Webinar – WannaCry Ransomware: Why is it happening and (how) is it going to end?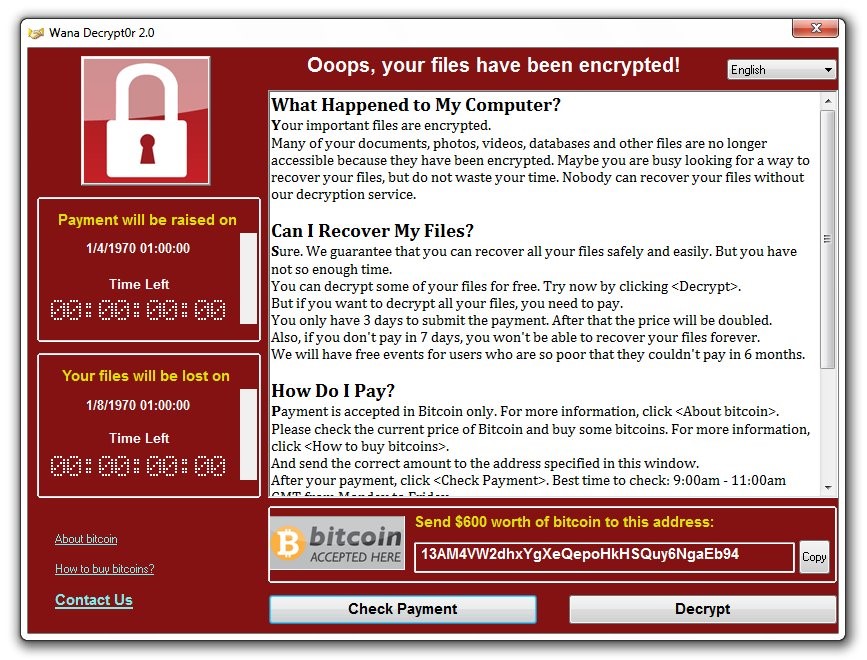 What is happening with the WannaCry ransomware that has been attacking unpatched Windows computers around the world? How will it all end? What do we need to do collectively to deal with attacks like this? (Hint: Read Olaf's post.)
To learn more and pose questions to a panel of experts, you can join our partners at the Geneva Internet Platform and Diplo Foundation for a webinar on "Decrypting the WannaCry ransomware: Why is it happening and (how) is it going to end?"
Thursday, May 18 at 11:00 UTC (13:00 CEST) 
Read more on the event page – and register for free.
Our Niel Harper, author of the recent post 6 Tips for Protecting Against Ransomware , will participate as one of the panelists.
As noted in the session abstract:
The webinar will provide an analysis of the main technological, geopolitical, legal, and economic aspects of the ransomware. Experts from different fields will discuss why ransomware has become a major issue. Can such attacks be prevented by technological measures alone? Is there a need for a legal response, such as Microsoft's proposal for the Digital Geneva Convention? Is raising more awareness among users the ultimate solution?
The webinar will discuss whether it is possible to put a stop to malicious software, or whether they should be considered the price we have to pay for the many advantages of the Internet. Choices on policy will have to be made sooner rather than later. The aim of the  discussion is to explore and help make informed policy choices.
We encourage you to attend and share the information with others.
NOTE: If 11:00 UTC is a bit too early or late for you, the webinar will be recorded so that you can view it later.
To help understand more, the Geneva Internet Platform Digital Watch team has prepared this excellent page of information:
See also our blog posts:
Image credit: a screenshot of the WannaCry visualization provided by MalwareTech