News
Dot TH (ดอททีเอช) joined in "Thailand e-Commerce Expo 2023"
on August 29, 2023
by Naritcha
The Thai Network Information Center (THNIC) Foundation has been invited by the Department of Business Development, Ministry of Commerce, to participate in a project to promote 'Thai businesses using electronic commerce to increase competitiveness". They jointly set up a booth under the name ".th" and participated in activities at the Thailand e-Commerce Expo 2023, which took place on August 26-27, 2023, at Mittare Town.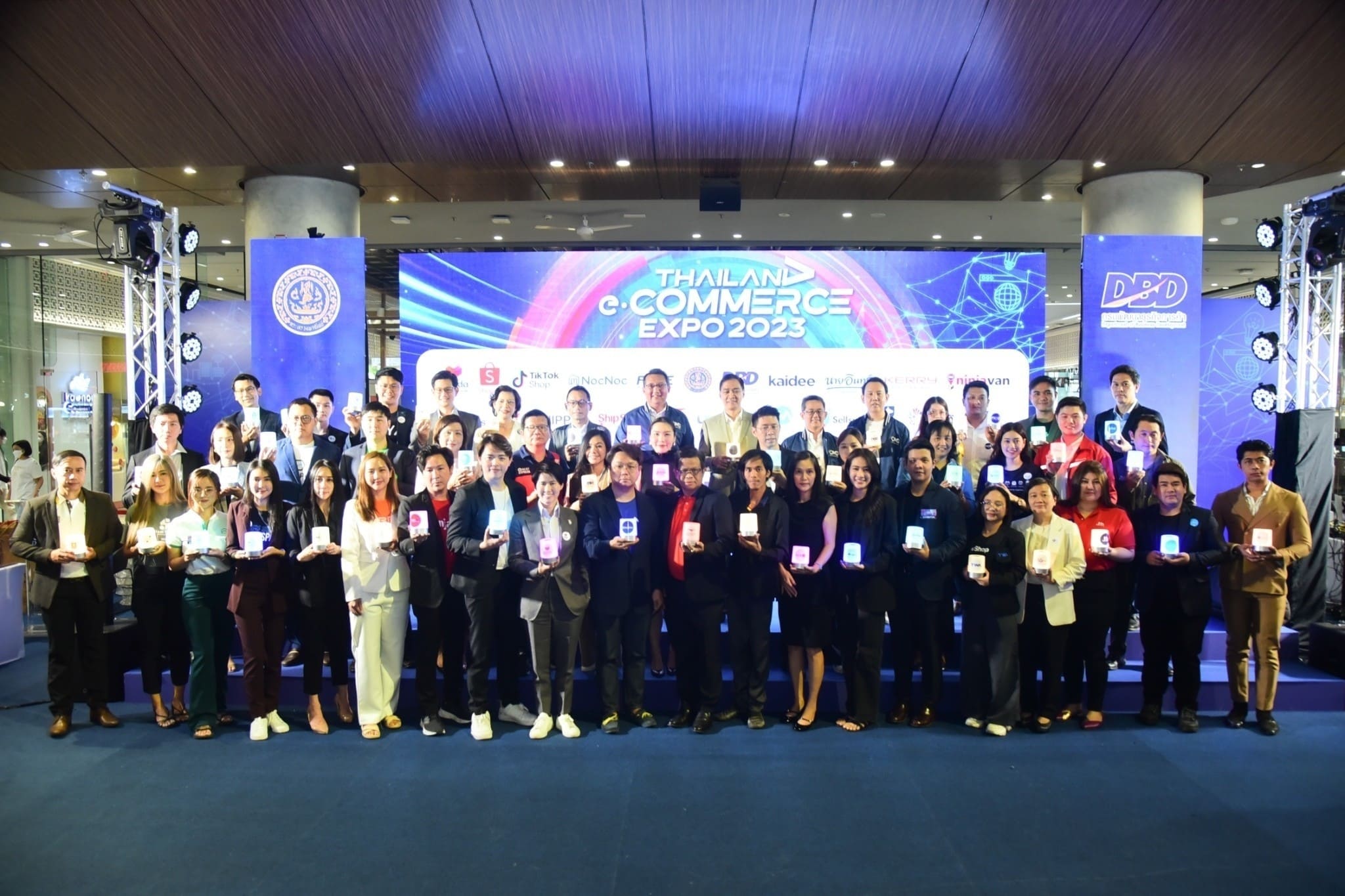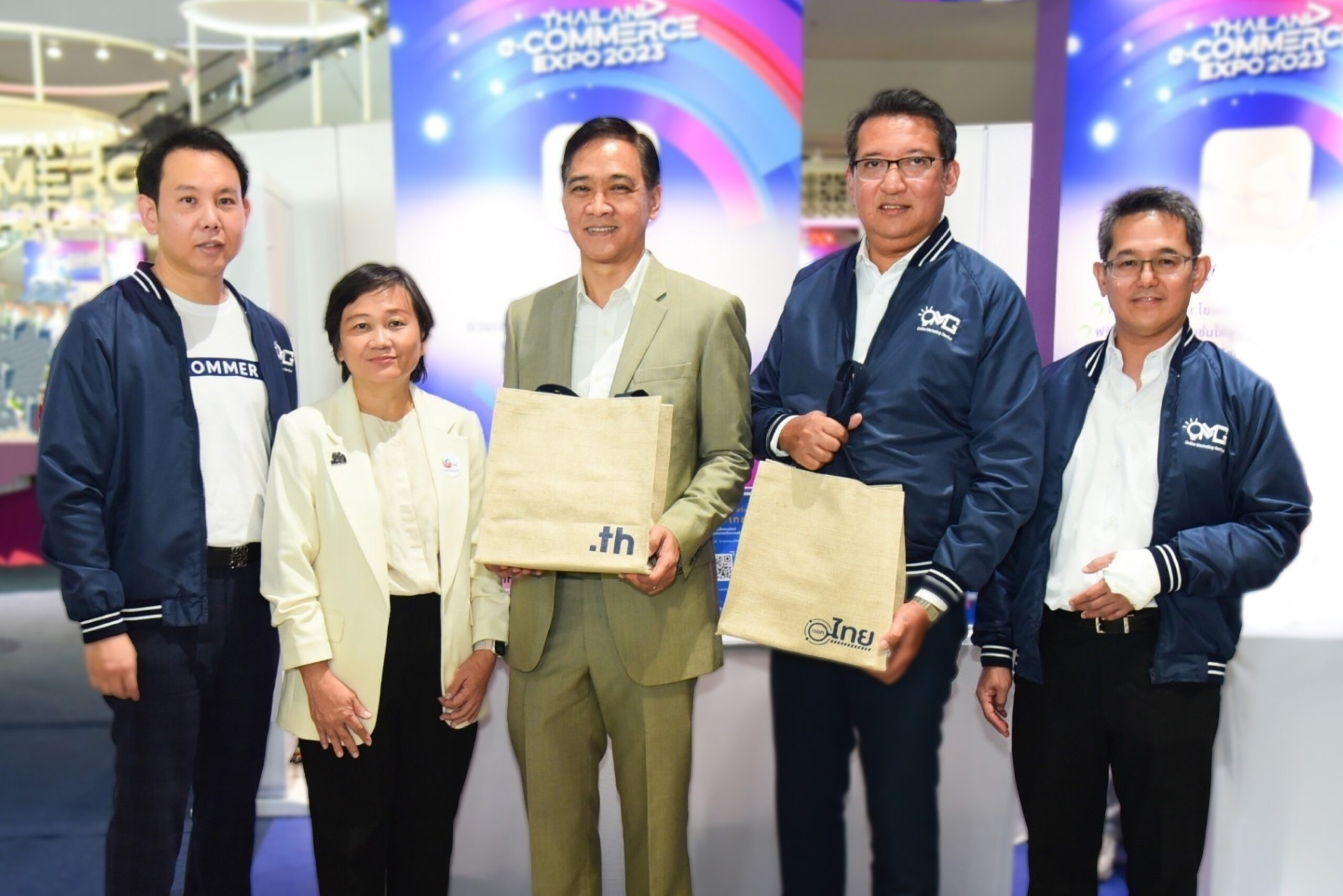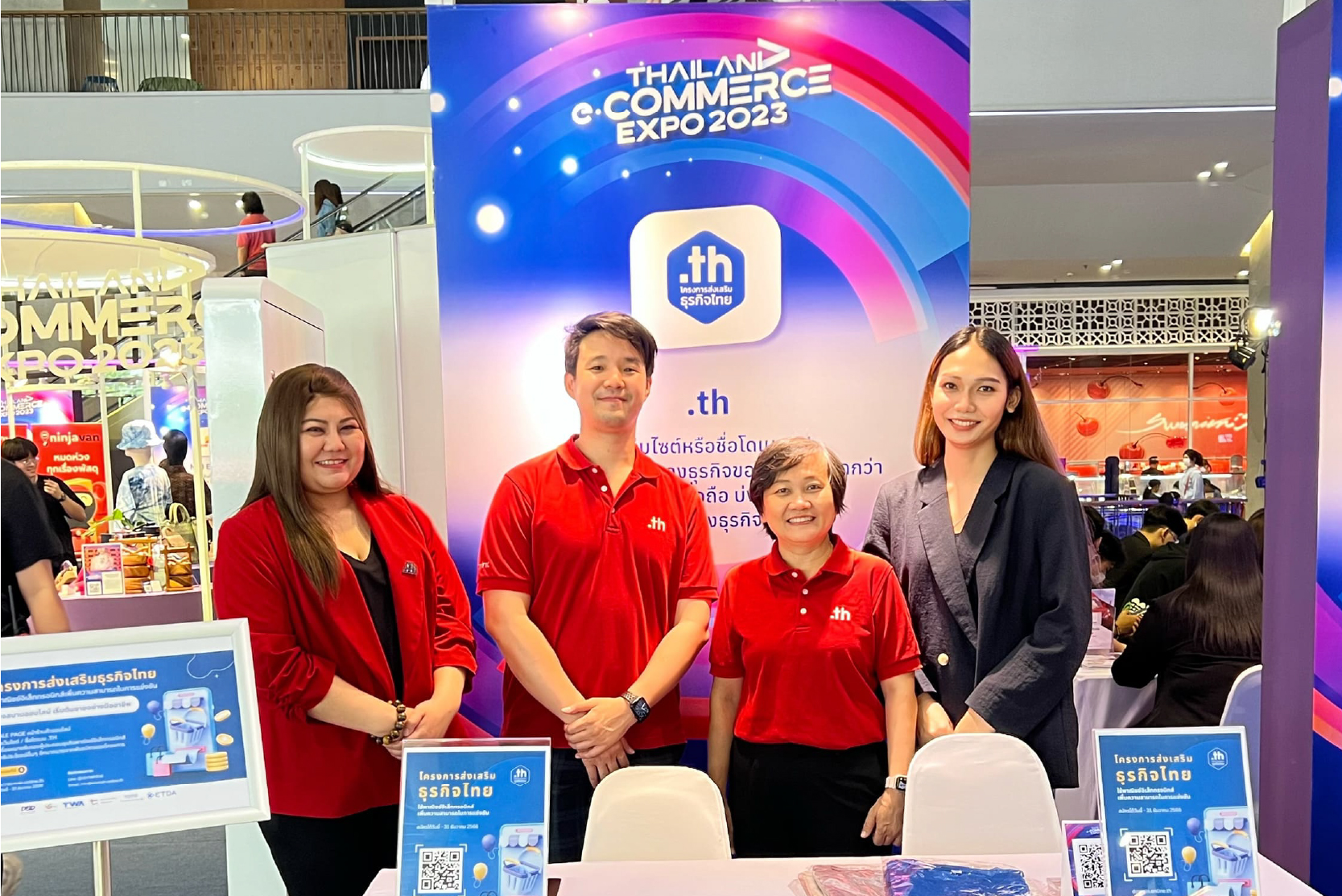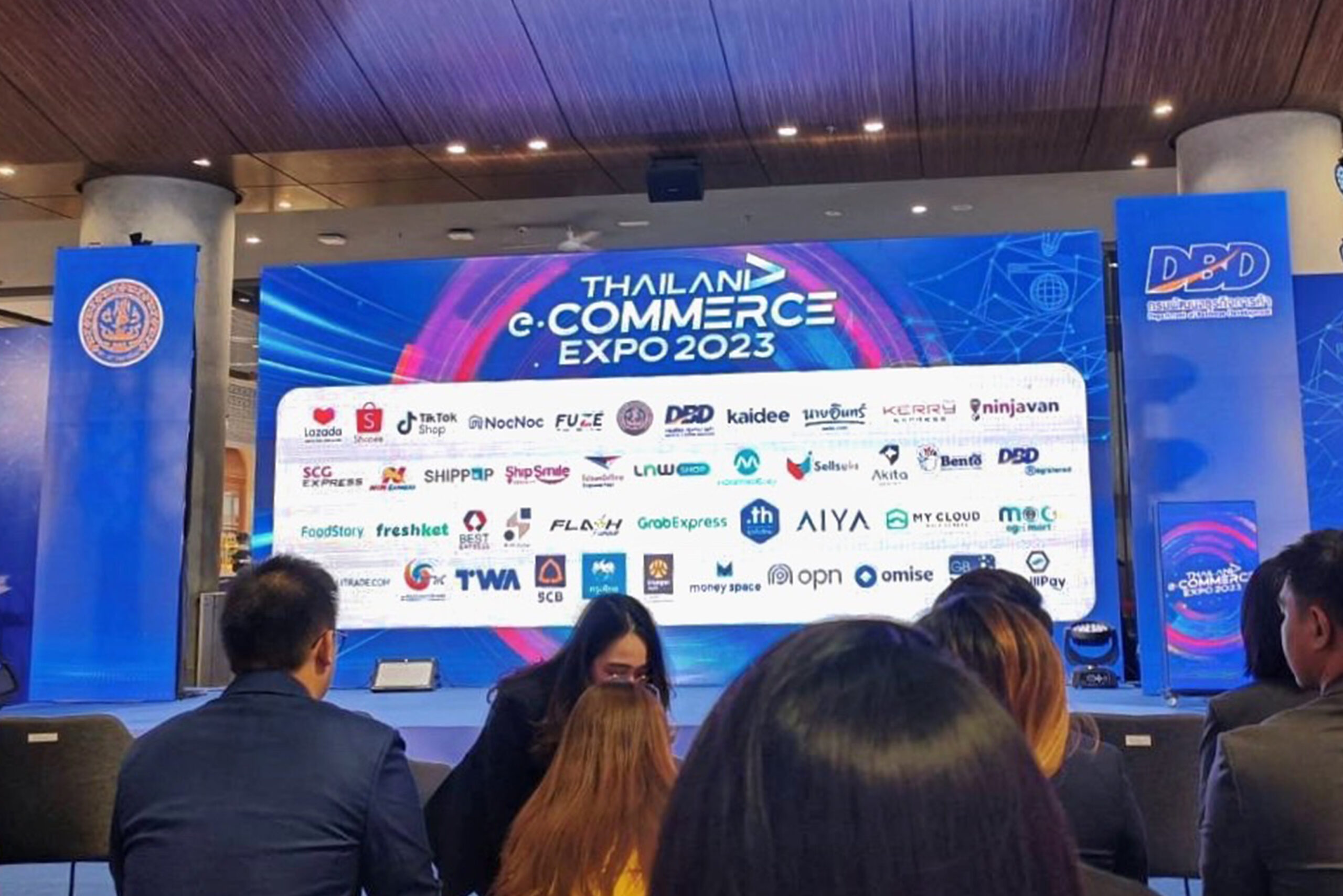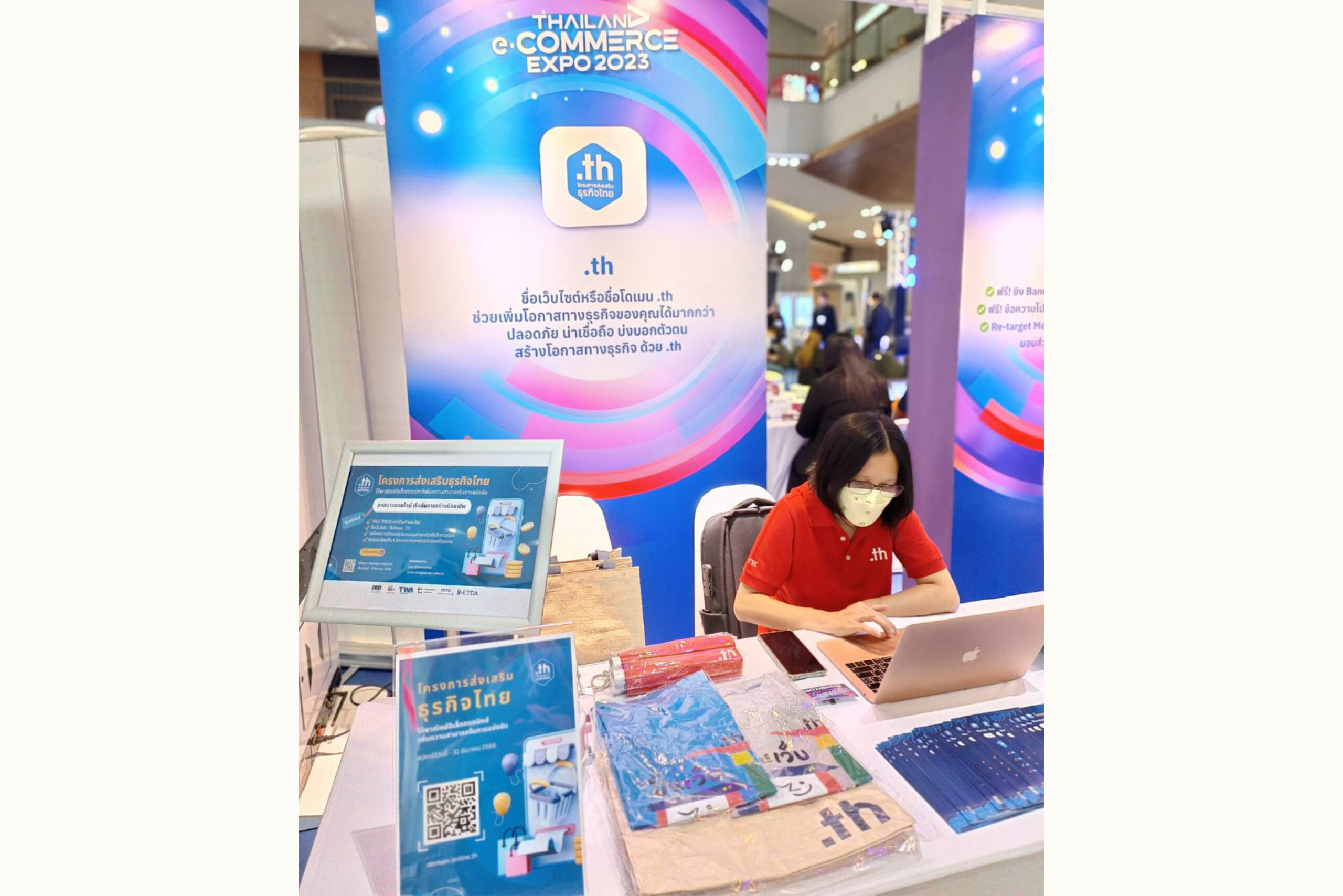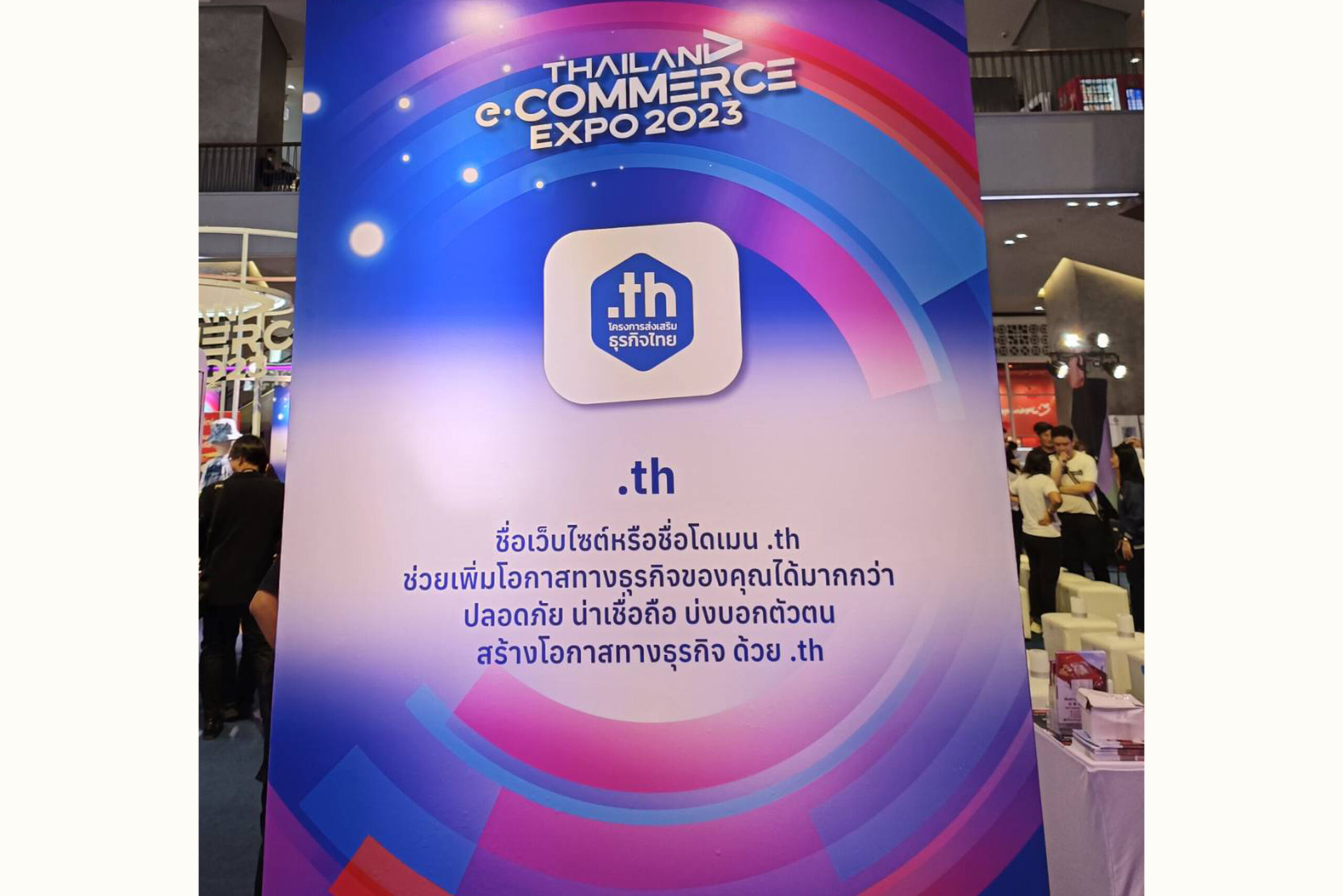 Dr. Pensri Arunwatanamongkol, executive director of the THNIC Foundation, and Mr. Pitchatarn Lertudomtana, the project manager, also participated as speakers in the Platform Sharing forum with the topic, "Taking Products to the Online Market with Websites and Domains". This event was part of the Thailand e-Commerce Expo 2023.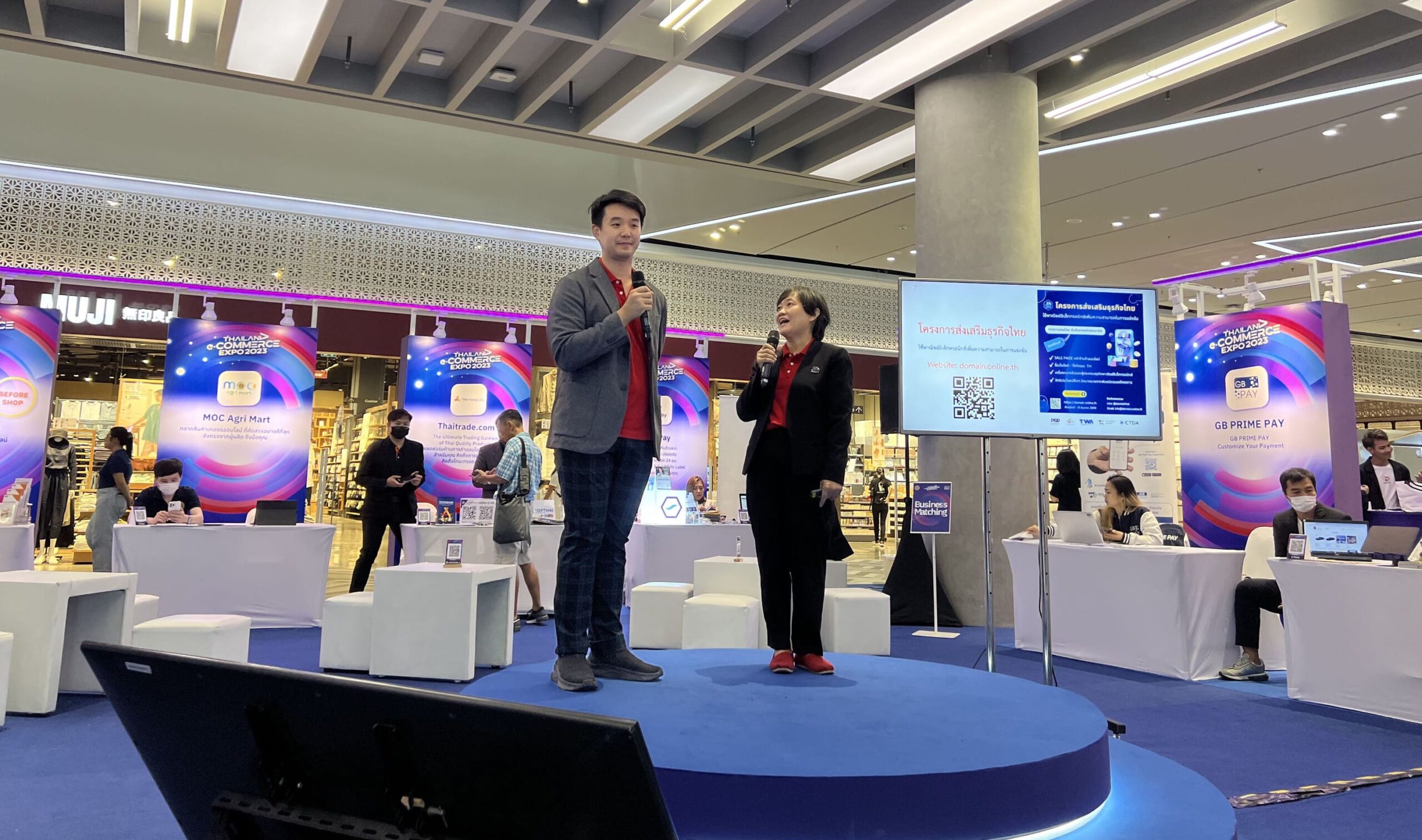 This project allows juristic persons and individuals to create an online shop page and conduct business through a website using a .th domain name for free. Applicants who join the program will receive a website/domain name (co.th or in.th) for a duration of one year. Additionally, they will be provided with a Sales Page for their online shop and various other benefits from project partners. Entrepreneurs can apply to join the project from today until 31 December 2023 at https://domain.online.th.