News
THNIC Participates in APNIC 56 and Congratulates APNIC on its 30th Anniversary
on September 14, 2023
by Naritcha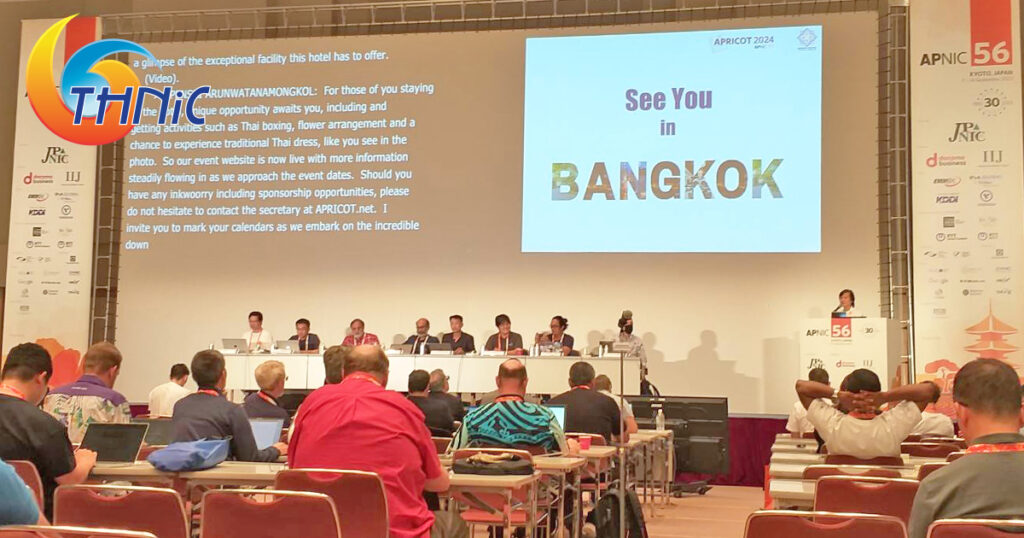 On September 11 to 14, 2023, the Thai Network Information Center (THNIC) Foundation participated in the APNIC 56 held in Tokyo, Japan. Dr. Pensri Arunwatanamongkol, executive director of the THNIC Foundation, represented THNIC at the conference and extended congratulations on the occasion of APNIC's 30th anniversary.    
        During the APNIC Member Meeting, Dr. Pensri Arunwatanamongkol introduced APRICOT 2024, which the Foundation will host in Thailand February 21 to March 1, 2024, and invited conference attendees to join the event to be held at The Athenee Hotel in Bangkok. More information can be found at https://2024.apricot.net.
APNIC 56 is a significant event for the Internet community in the Asia-Pacific region, bringing together participants from around the world to exchange knowledge and experiences in Internet network management. It also serves as an opportunity to support and promote network development in the region. For more details about APNIC 56, please visit https://conference.apnic.net/56.