News
THNIC joins e-Commerce Platform Sharing activity
on July 26, 2022
by Naritcha
       To promote Thai businesses using electronic commerce to increase competitiveness, the THNIC Foundation participated in the e-Commerce Platform Sharing event at the Thailand e-Commerce Expo 2022 organized by the Department of Business Development, Ministry of Commerce, on 25 July 2022.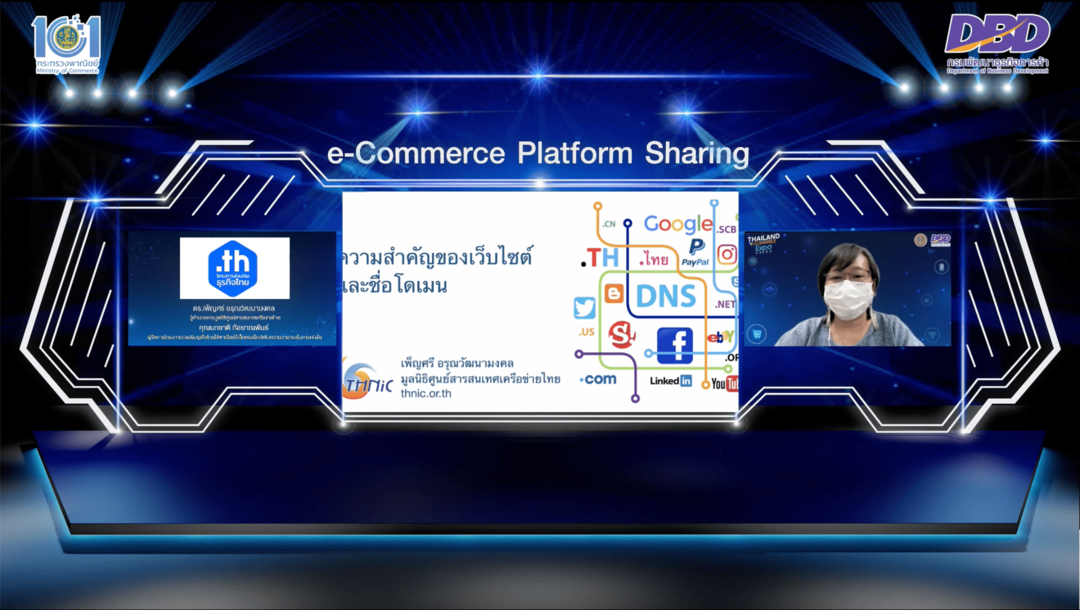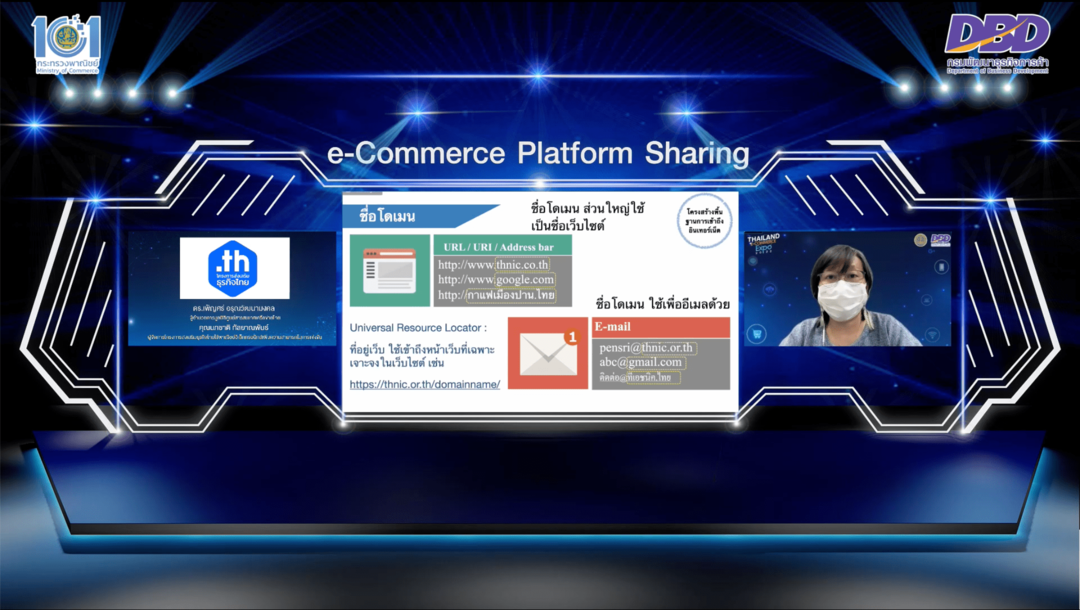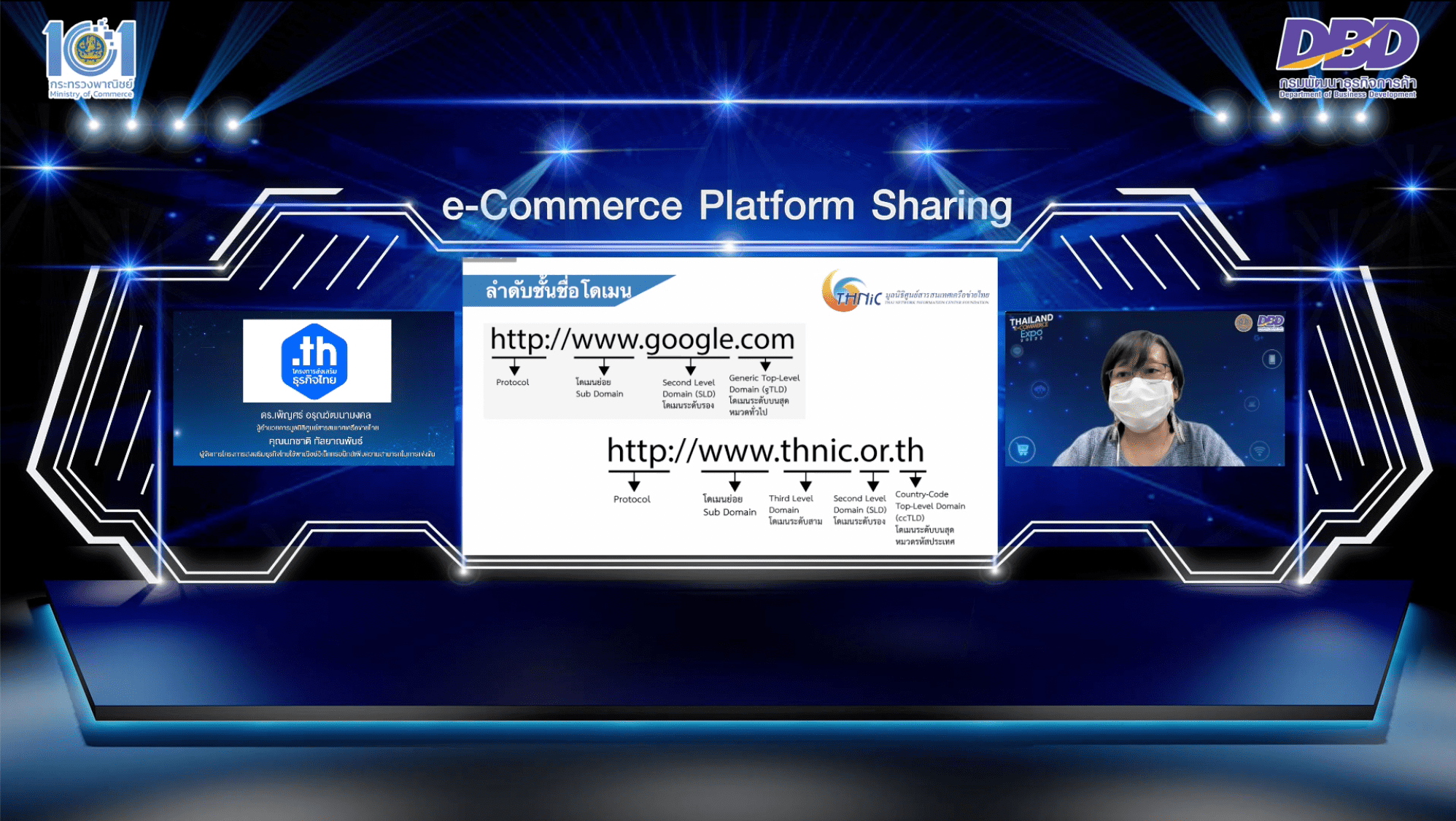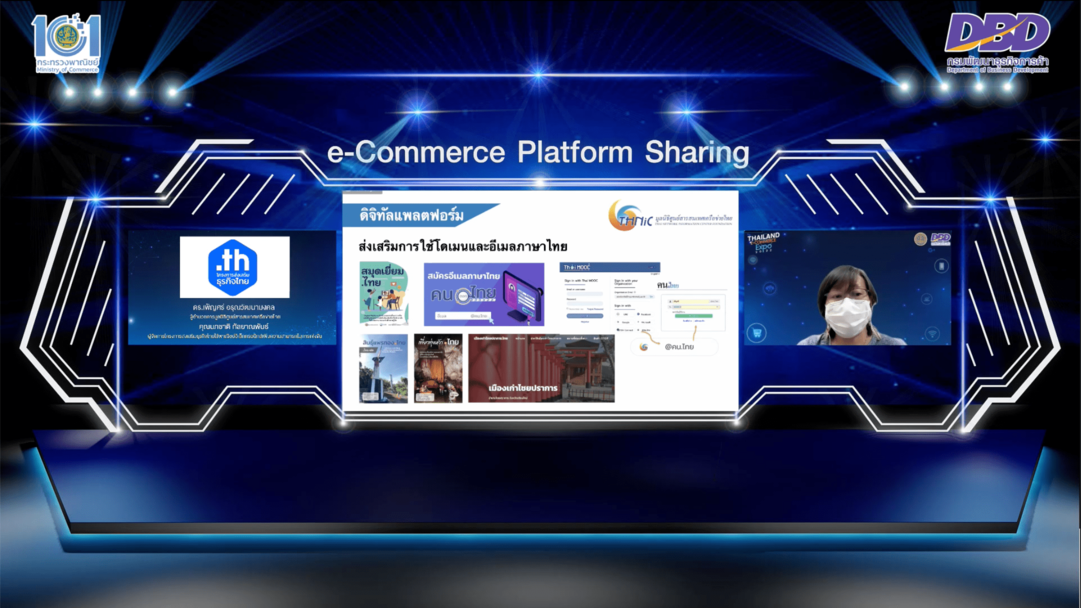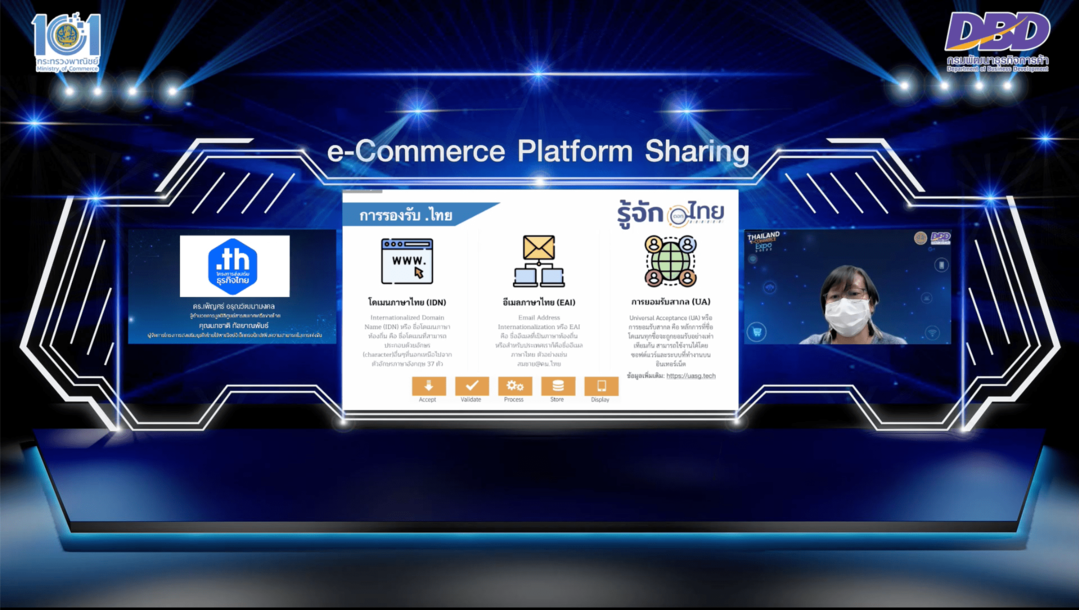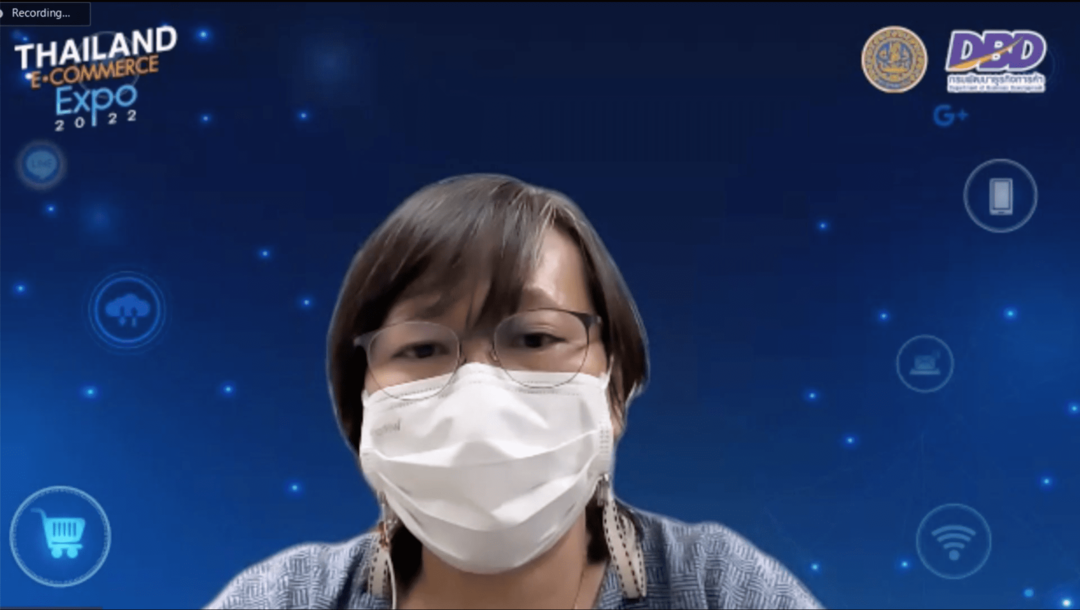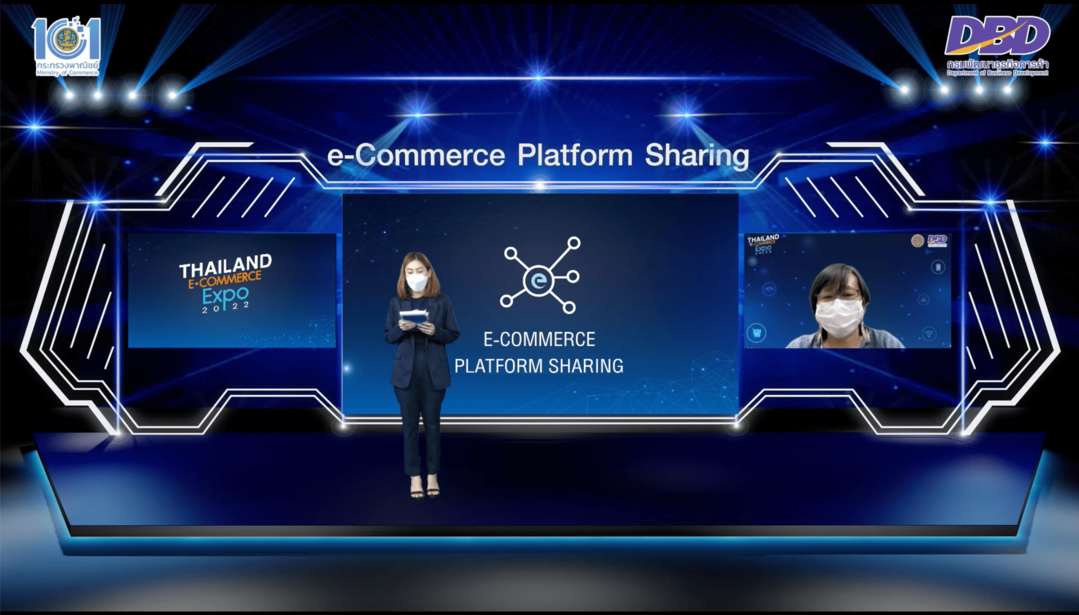 Dr. Pensri Arunwatanamongkol, executive director of the THNIC Foundation, delivered a presentation on "Succession of websites and domain names', discussing the importance of building an online presence and how a domain name builds credibility for a business. Dr. Pensri also explained the use of Thai domain names and Thai email addresses as well as introduced foundation projects.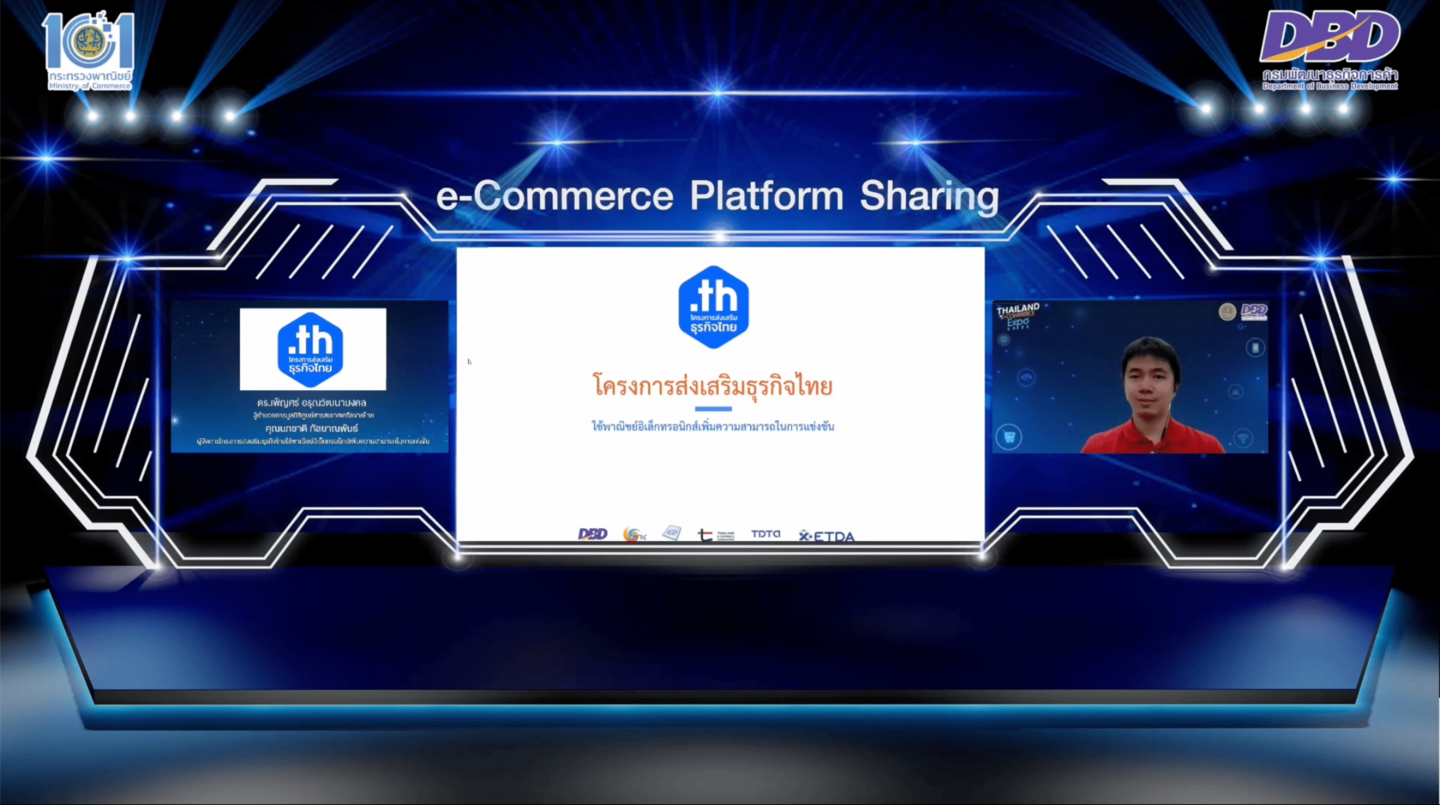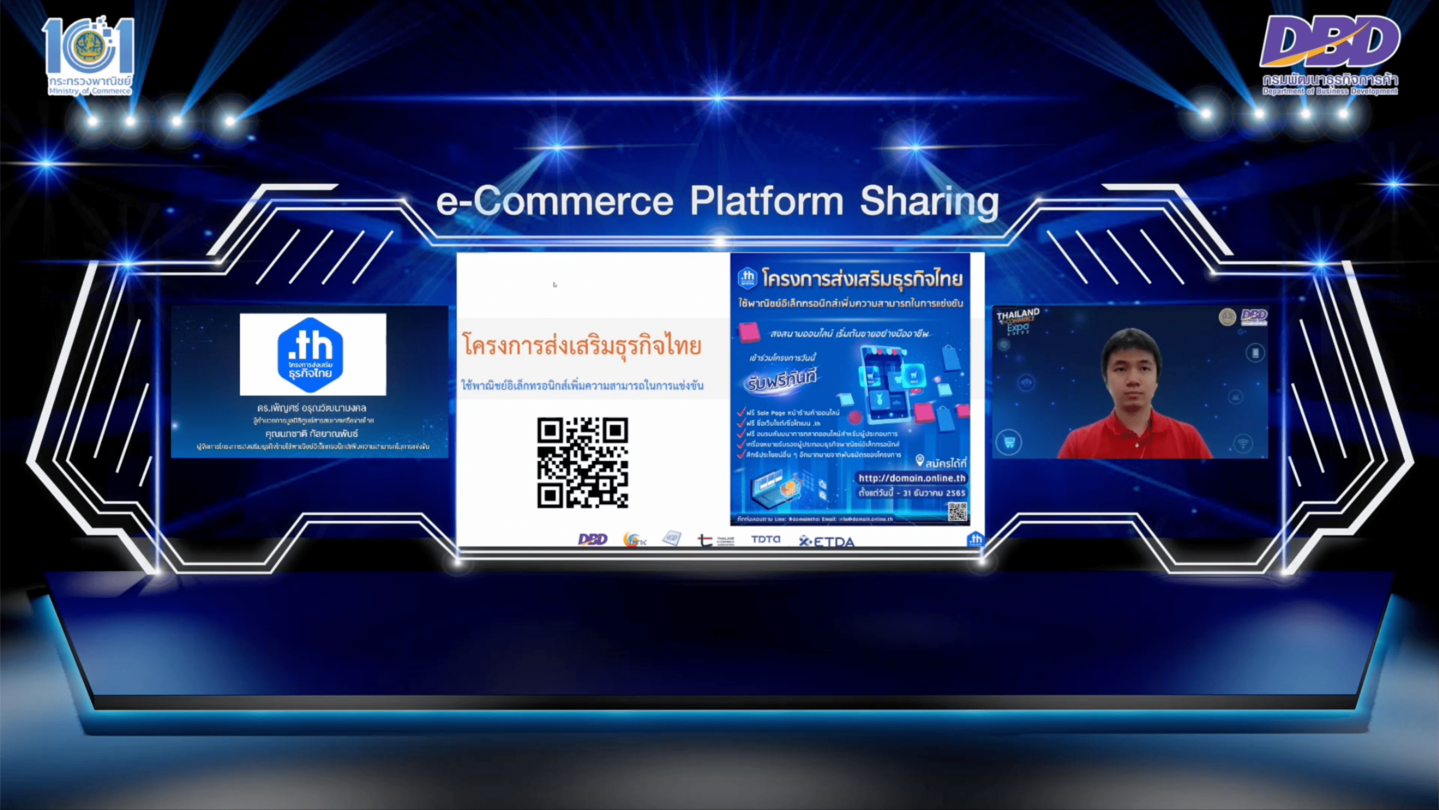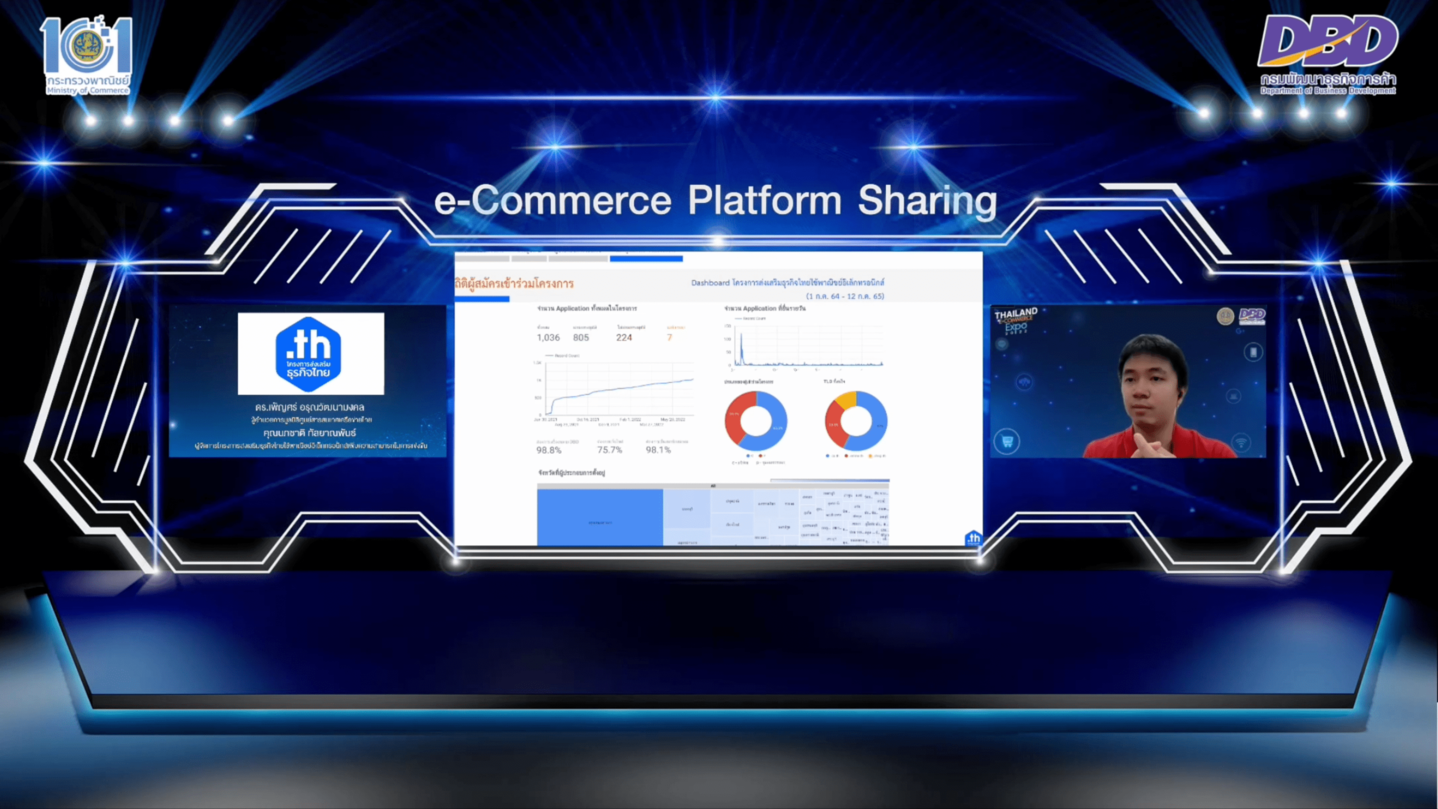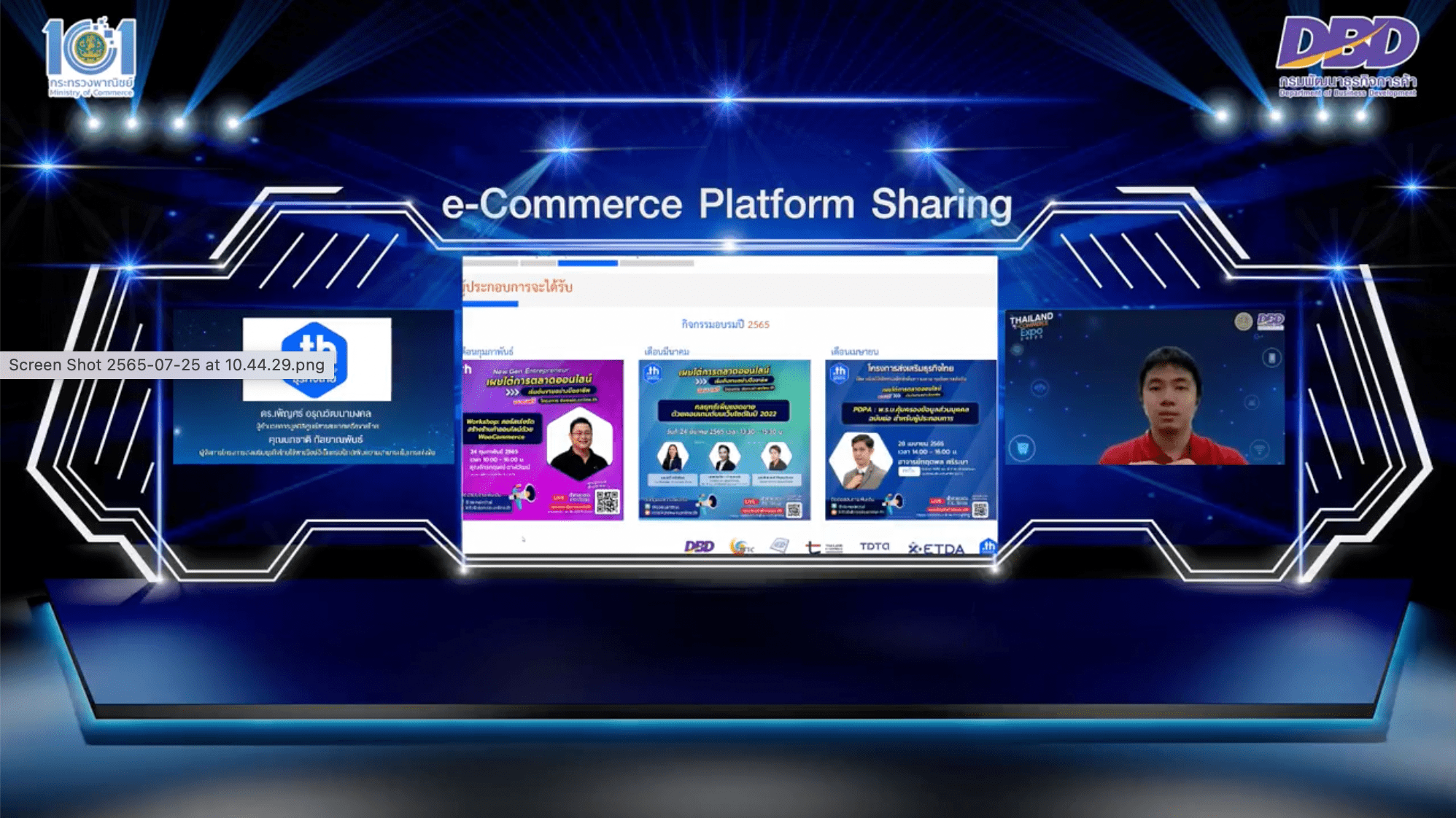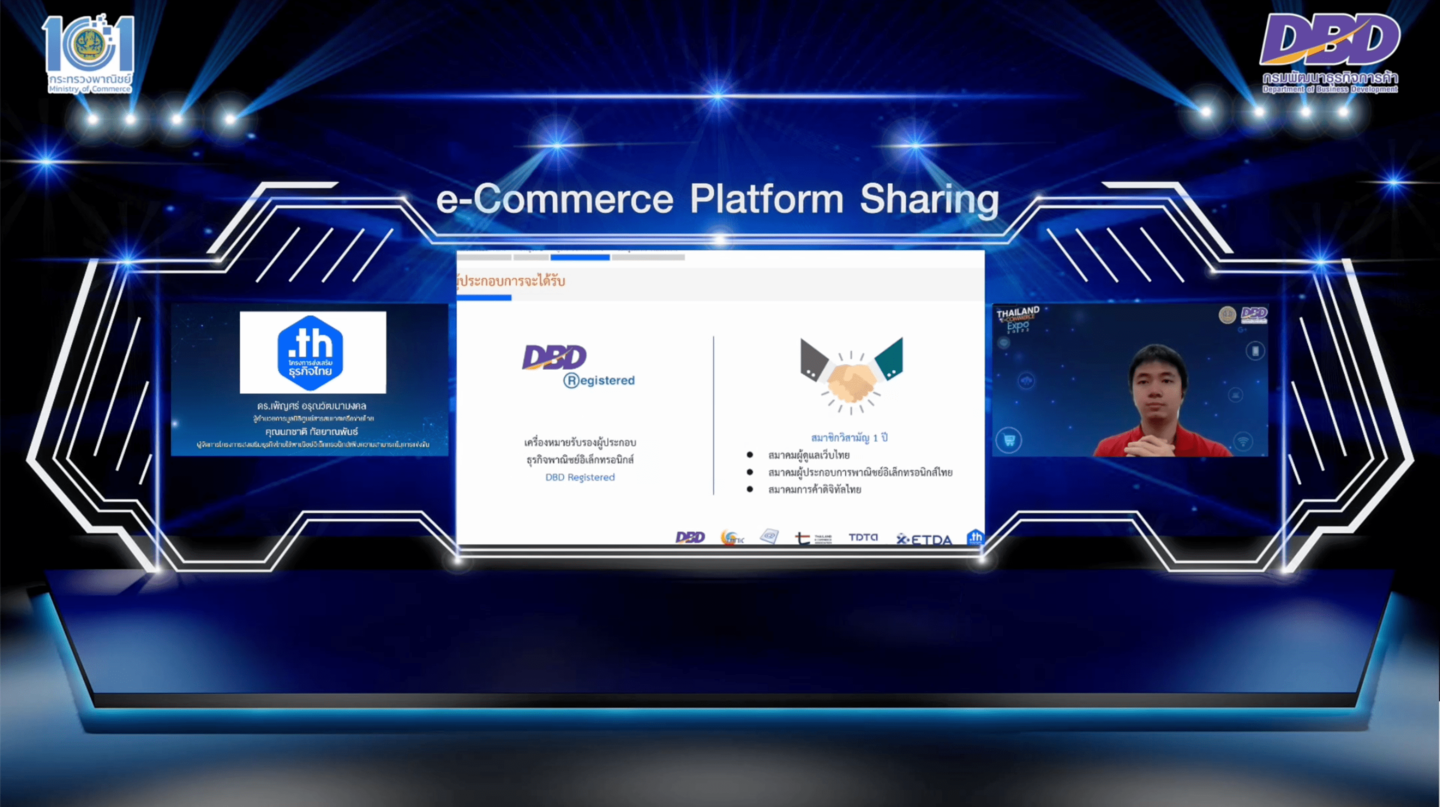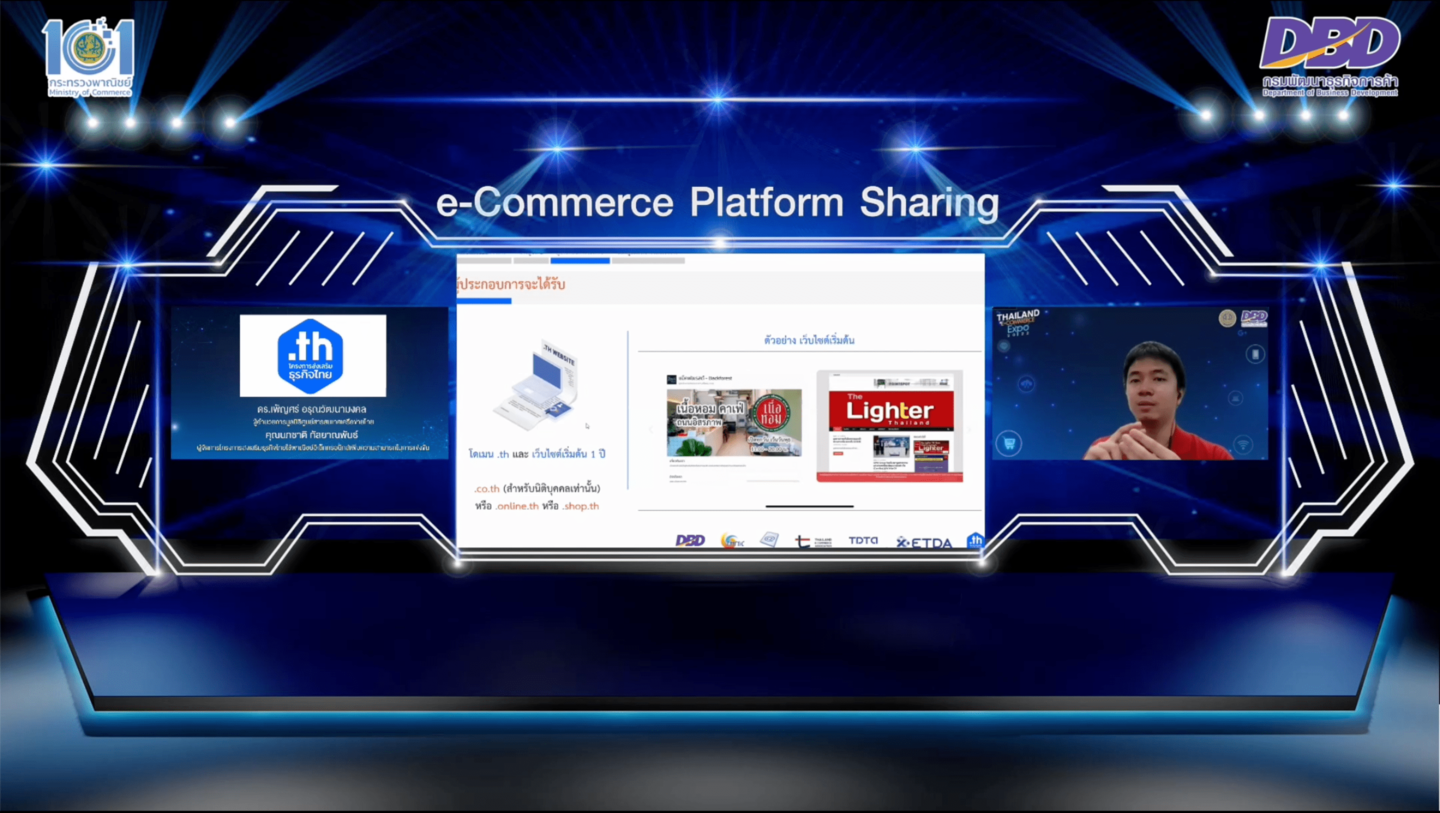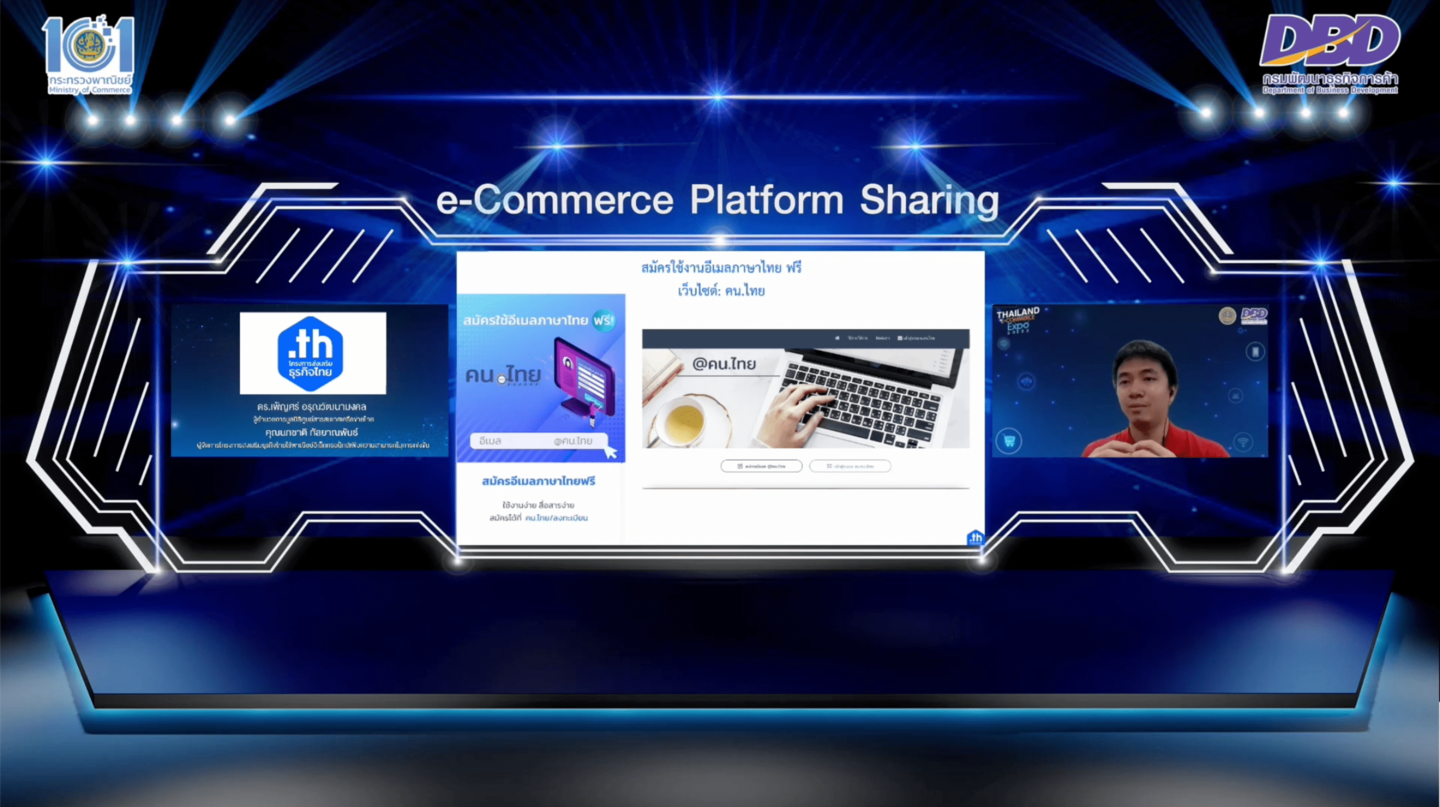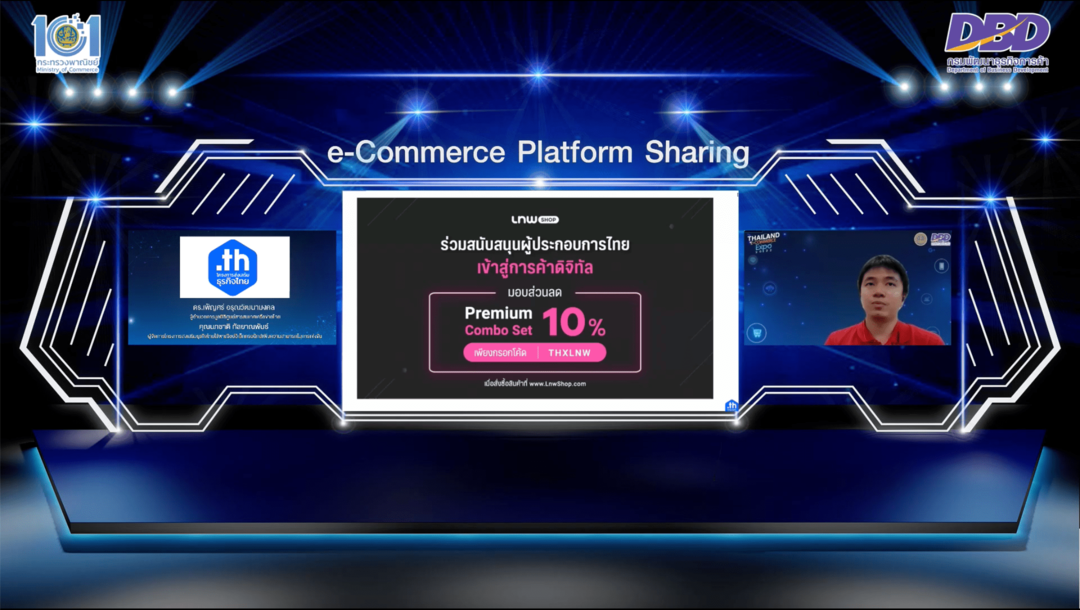 Mr. Nopachat Kalayanapan, project manager, explained that this project allows juristic persons and individuals create an online store page and conduct business through the website using a .th domain name. Participants are able to join online marketing seminars for entrepreneurs throughout the project at no cost, with many added benefits offered by project partners.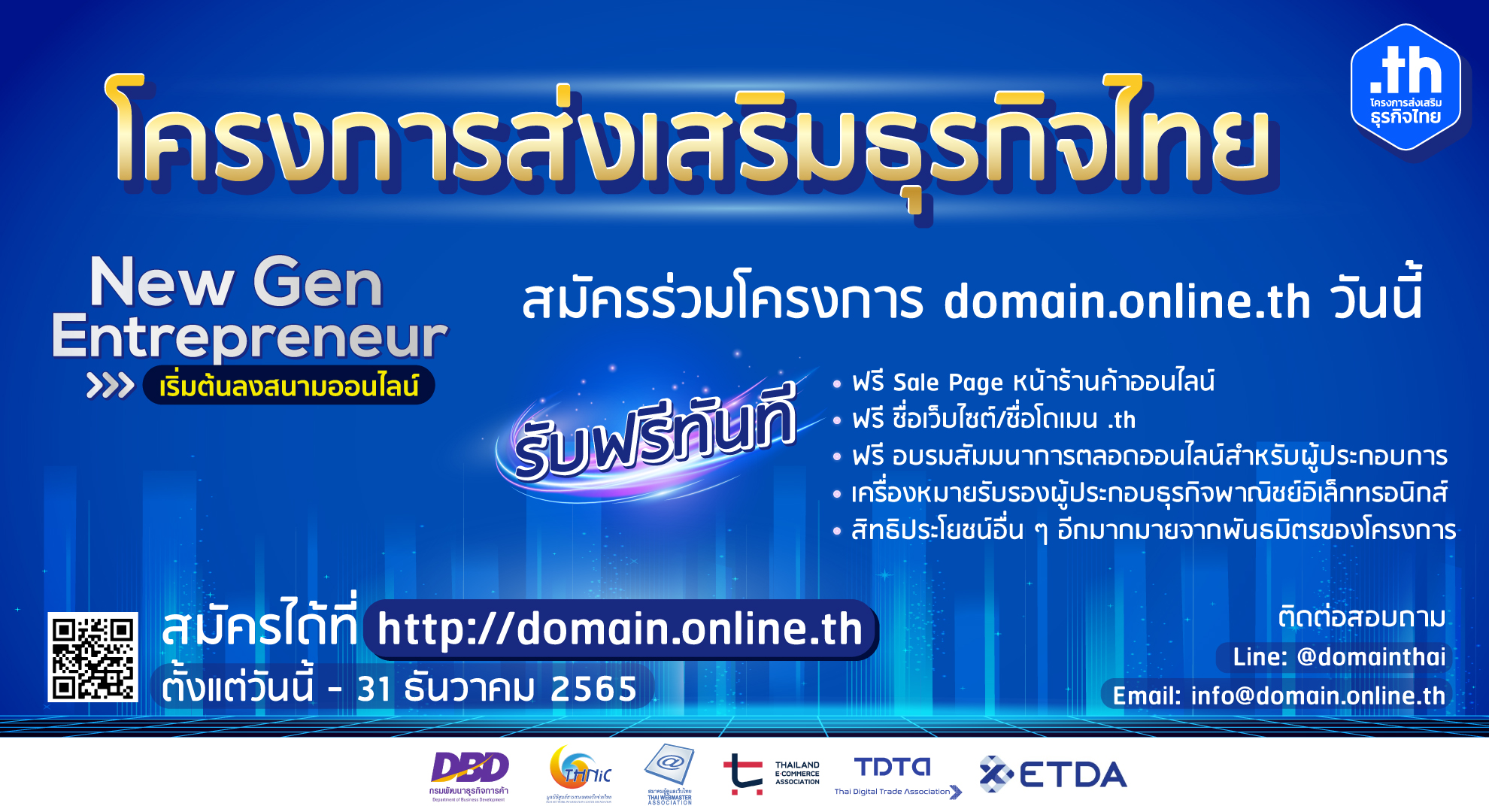 Entrepreneurs who are interested can apply to join the project from today until 31 December 2022 at the website https://domain.online.th.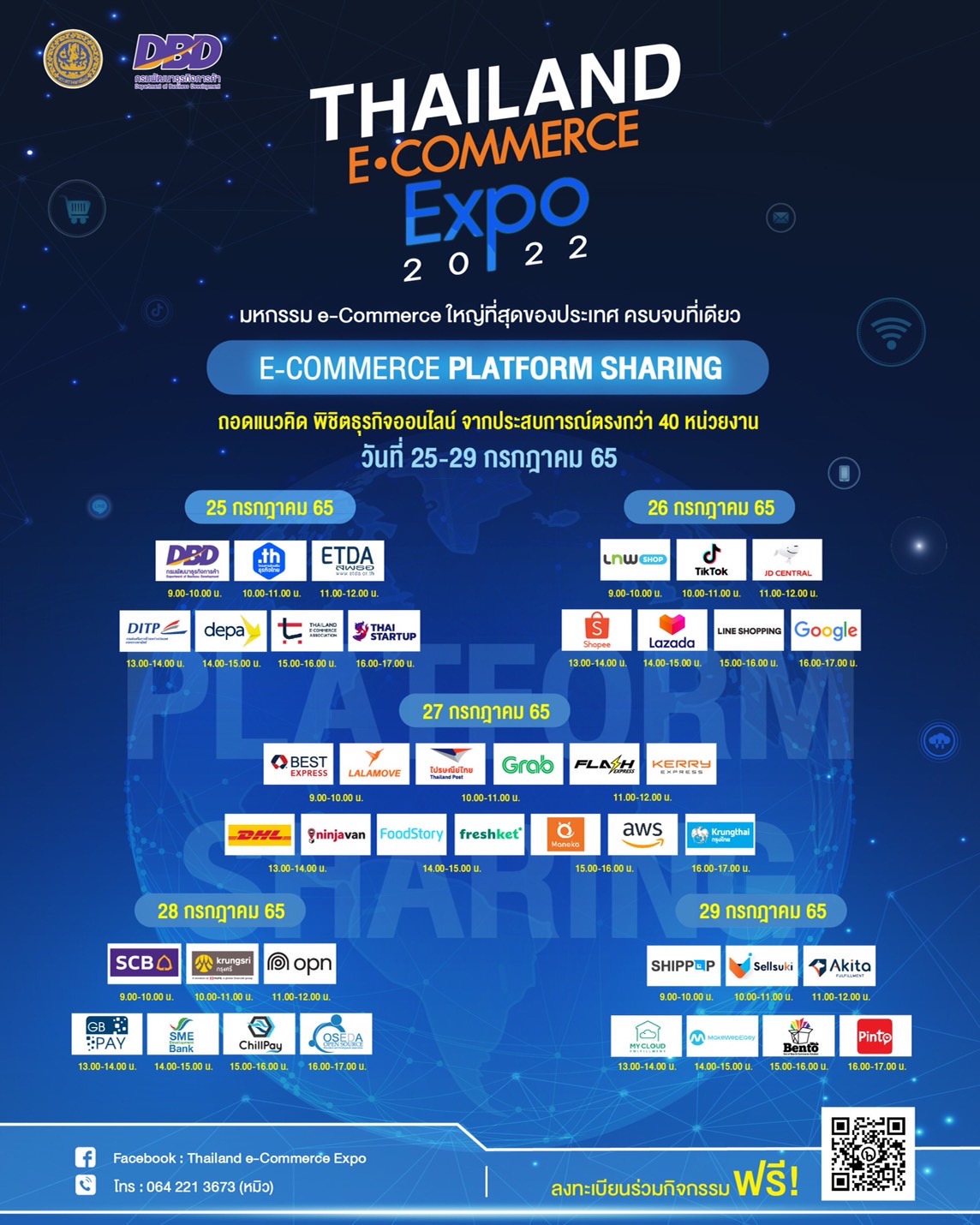 In the E-Commerce Platform Sharing activity, more than 40 partner agencies shared advice on how to conduct online business on several e-Commerce Platforms, including e-Marketplace, e-Payment, e-Logistics and e-Fulfillment, and e-Government. The activity was held for five days from 25 – 29 July 2022.